About
Welcome to Advanced Alternative Medicine Center About Page. We trust that you will find our About Page useful in making your decision for Chiropractors in Pooler, GA.

We look forward to serving you! Call - 845-561-2225.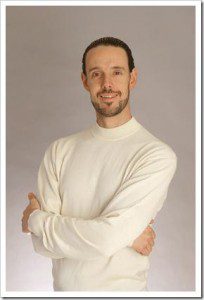 Dr. Richard A. Huntoon has been a licensed Chiropractor since December of 1991.  He has traveled to many different states and countries in order to study the latest and most effective natural healing techniques available for restoring health and wellness within an individual.  He has brought the information back and incorporated it into his practice and continues to expand his healing abilities to this day.
Dr. Huntoon has helped people from 32 different states, and 12 different countries during his career, by assisting them to better health and wellness through teaching and leading by example.  By freeing people from their health concerns at his office in Newburgh, NY, Dr. Huntoon continues to accept new cases regularly. Practicing Alternative Medicine utilizing chiropractic based techniques for more than 20 years,  Dr. Huntoon is committed to promoting the health and well being of all his Practice Members.
Dr. Huntoon uses a "whole person approach" when taking care of his Practice Members. By combining the very best hands-on-techniques, with the newest state of the art chiropractically based advanced alternative healing modalities, he is able to restore Chemical, Emotional and Physical balance to the Body-Mind Complex, while recommending the best natural whole food supplements on the market today through Standard Process and MediHerb. With all of these tools at his disposal, Dr. Huntoon is able to help you accelerate and/or maintain your journey to good health.
Education:
BS in Zoology Pre-Med from Ohio University, Athens, OH, June 1987
BS in Human Anatomy from National College of Chiropractic, Lombard, IL, September 1990
Doctorate of Chiropractic from National College of Chiropractic, Lombard, IL, December 1991
Licensure:
New York State Department of Education License, Doctor of Chiropractic, April 1992
National Board Of Chiropractic Examiners, December 1991
Vermont State Department of Education License, Chiropractic Physician, March 2010
Memberships & Associations:
BNI Fishkill Chapter, June 2003 to present