Understanding Benefits of Aerobic Exercise for Chronic Pain in Pooler GA

by Dr. Richard Huntoon
Read Understanding Benefits of Aerobic Exercise for Chronic Pain in Pooler GA by Dr. Richard Huntoon to learn more about Advanced Alternative Medicine Center and our Chiropractic office in Pooler, GA.

We look forward to serving you! Call - 845-561-2225.
Dr. Richard Huntoon of Advanced Alternative Medicine Center, a Chiropractor in Pooler GA, explains aerobics exercise and its importance to our overall health. He reckons that for his chronic pain treatment in Pooler, he has often relied on aerobic exercises to enhance results and accelerate recovery.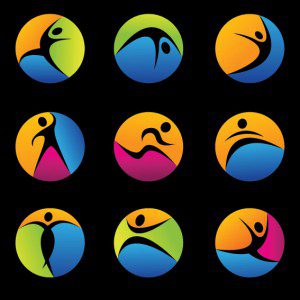 Understanding Aerobic Exercise
Aerobic exercises are those exercises that necessitate increased consumption of oxygen than at rest. They cover from light to moderate intensity exercises that can be undertaken for lengthy duration, running from several minutes to many hours without excessive fatigue. These exercises include jogging, walking, swimming, dancing or cycling at a steady pace.
Regular aerobic workouts institutes bodily adjustments that result in considerable health improvement and physical functioning, including blood pressure control. It is in continuing regularly that these benefits are maintained. This Pooler GA chiropractor asserts that the plan involves doing the right exercises at the correct intensity and for optimum durations to reap most benefit.
Reap the Benefits
Aerobic exercises increase endurance and stamina. This helps eliminate fatigue while handling other chores, either at workplace or at home. They also reduce stress by activating your endorphins that evoke a natural high and enhance a sense of well-being.
Aerobics reduces risk of cardiovascular complications and stroke by burning bad cholesterols and increasing good blood cholesterol. These workouts also help burn excess calories while suppressing appetite hence eliminating the possibility of obesity. And by boosting body immunity, aerobic exercises also keeps several ailments at bay. Aerobics also reduce the chances of breast cancer development in women.
These exercises are known to strengthen joint and bones, giving you a sturdy physique and reducing chances of developing osteoporosis. And most importantly, aerobic exercises enhance longevity by giving you strong heart and lungs.
However, to reap the mentioned benefits, Doc Rick, the leading chiropractor in Pooler GA insists that you be consistent with the exercises and combine them with balanced diet and sufficient restorative rest.


For Your Health,

Dr. Richard Huntoon


Leave a Reply