Take Back Pain Out of Your Career

by Dr. Richard Huntoon
Read Take Back Pain Out of Your Career by Dr. Richard Huntoon to learn more about Advanced Alternative Medicine Center and our Chiropractic office in Pooler, GA.

We look forward to serving you! Call - 845-561-2225.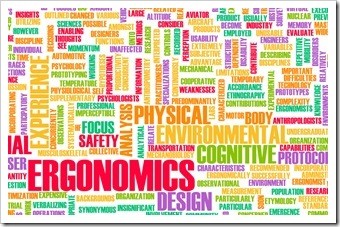 We are all familiar with the adage of "walking a mile in another man's shoes" but have we truly wanted to experience walking with another man's spine?  In this case we are referring to experiencing the physical strain on a body as we are working in our respective careers.  It is no surprise to anyone that carpenters, moving men and plumbers have high rates of spine and low back injuries as they are lifting heavy loads and performing awkward tasks for long hours. But with spine injuries and dysfunction as the second leading cause of lost work in adults and the greatest cost expenditure, which careers are affecting our bodies the most these days?
Research shows that there is as much spine and low back episodes between blue as white collar workers.  While this may surprise you that accountants and lawyers are as beat up as guys that haul garbage cans.
But never fear here are helpful tips and solutions for taking the pain out of your indoor desk jockey careers.
Quick Office Manual for Proper Desk Operating Procedures
Choose a desk that is the proper height. All things on your desk should be within easy reach.
Your feet should be touching the floor, with the legs and body forming an angle of 90 to 110 degrees.
Keep your body straight with the head and neck upright and looking forward, not to the side. Do not hunch over or slouch.
Adjust the height of your monitor. Look forward with your head in a neutral position. Your eyes should be at the same height as the top of the monitor. Leaning your head forward can lead to headaches and neck pain.
When typing, keep your wrists straight, your shoulders perpendicular to the floor, and your forearms parallel to the floor.
When reading at your desk, use a book stand or a paper holder to keep your eyes in the same neutral position you use to read documents on your computer monitor.
When talking on the phone, use a headset, when possible, especially if you talk on the phone for prolonged periods. Holding the phone between your shoulder and cheek will only lead to neck pain and headaches.
Stand up and stretch your legs with a short walk about every 20 to 30 minutes.
Take micro-breaks often, stretching your neck, arms and wrists, back, and legs. Simple stretches include neck rotations, fist clenches, arm dangles, and shoulder shrugs.
If your eyes concentrate on a particular object for long periods, relax your eye muscles by shifting your focus from objects that are close to you to objects that are farther away. This helps reduce eye strain.
When using a mouse do not move the mouse with just your wrist. Use your entire arm and shoulder. Don't rest your arm on the edge of the desk while manipulating the mouse. Hold the mouse loosely. Keep your wrist relaxed. Don't hold it up or down; instead, hold it in a neutral (straight) position Move away from the mouse several times per hour and move your wrists, arms, and shoulders around.
Trouble Shooting
If you are already experiencing back pain here are four advice tips to help get your spine back into fully operational.
Tip 1: Consult our expert team.
Our expert team has been designed to help determine the cause of your back pain.  After an  in-depth consultation and examination we design our best recommendation for helping you reboot your health towards optimal efficiency.
Tip 2:  Break the bad habits that cause spinal misalignments.
It is very common for lower back and spinal problems to start with some type of injury or trauma associated with a fall, car accident, or sports injury.  But more often, Lower Back Pain results from the combination of our daily bad habits.  Our work positions, seated postures, and sleep habits and surfaces can often aggravate or even cause our back problems.  Learning and adopting the correct postures for sitting, sleeping, and working, many people have been able to successfully accelerate their healing process.
Tip 3:  Utilize specific chiropractic adjustments as an option to correct the root cause of the lower back pain.
Chiropractic Adjustments are shown to produce the best results for patients struggling with lower back pain, sciatica and disc problems.  Adjustments are most effective when they are delivered with specificity (at the right place) and in rhythm (at the right time).
Tip 4:  Add specific exercises that have been proven to strengthen the muscles and soft tissues that have weakened over time with lower back issues.
As part of your active role in healing, you can strengthen the supportive structures around your spine through specific exercises.  These movements target the true core elements associated with lower back pain as your muscles will tighten around joints that are injured and unstable. The basic flexibility will return naturally as your tissues heal and the nerve pressure is reduced.
Expert Service Support
Call today our expert team is here to help and assist you with all of your health solutions.


For Your Health,

Dr. Richard Huntoon


Leave a Reply