How Pooler Chiropractic Adjustments Can Help With Heartburn

by Dr. Richard Huntoon
Read How Pooler Chiropractic Adjustments Can Help With Heartburn by Dr. Richard Huntoon to learn more about Advanced Alternative Medicine Center and our Chiropractic office in Pooler, GA.

We look forward to serving you! Call - 845-561-2225.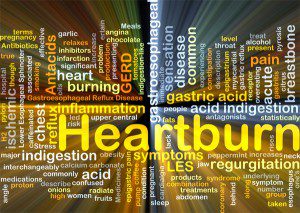 Everyone wants to be in optimum health for the summer. Dr. Richard A. Huntoon from the Pooler chiropractic office hopes you have the best summer ever. July and August are those fun summer months filled with trips to the beach, local fairs and fireworks.
Sometimes it's not the fireworks in the sky, but the fireworks in your body that plague you during the summer. There's nothing more distracting, annoying and sometimes painful than acid reflux and heartburn. It feels like lava is in your chest and mouth.
Many people use over the counter medication to combat it, covering the problem with a temporary fix. They seek things like Alka-Seltzer and Pepto-Bismol. Eventually, these temporary fixes stop working effectively. Then people go to a mainstream medical professional that prescribes harsher drugs like Prilosec, and Nexium. These may work, but there are side effects, including diarrhea, stomach pain, and nausea. The mainstream medical approach involves taking acid stopping drugs for as long as these problems occur, rather than dealing with what is causing the heartburn. This ensures a cycle of relying on medicines that numb pain, but don't actually stop the heartburn from occurring. The damage is still being done to your esophagus – you just don't notice it as much when you're on these medications.
Heartburn, GERD, and acid reflux may be caused by Hiatal Hernia. This is a condition where a small part of the stomach slips up into the esophagus and protrudes into chest area through the esophageal hiatus. Stomach acid is an important element that your body uses to break down foods – it is not in itself a problem. When stomach acid reaches the esophagus, though, it causes the deep pain that so many of us try to avoid.
Dr. Richard A. Huntoon, a chiropractor in Pooler GA, can help you with alternative medical treatment options. He will first determine if you have any Vertebral Subluxations (misaligned vertebrae) that are causing the Hiatal Hernia. If so, he can adjust the thoracic spine and rib cage, and then manually pull the stomach back down to its proper position. This takes less than a minute and can provide immediate, long lasting relief! He will also suggest exercises and treatments that will strengthen the abdominal muscles and diaphragm, which will help keep the stomach from protruding upward again.
You can also manage heartburn by identifying what foods you eat, and how you combine those foods. You may feel unsure where to begin, but Dr. Richard A. Huntoon can guide you on creating an environment and food lifestyle that works for you. He will offer suggestions and assistance for losing weight, quitting smoking, and other lifestyle changes that could significantly increase your health and decrease your indigestion issues.
August is Stomach Health Month! Those seeking Pooler chiropractic treatments can take advantage of a FREE stomach health evaluation. If you're experiencing heartburn, acid reflux, indigestion or hiatal hernia, come in for your evaluation. Pooler chiropractor Dr. Richard A Huntoon is offering this $125.00 value for FREE during the month of August.


For Your Health,

Dr. Richard Huntoon


Leave a Reply