July Is Heart Health Month!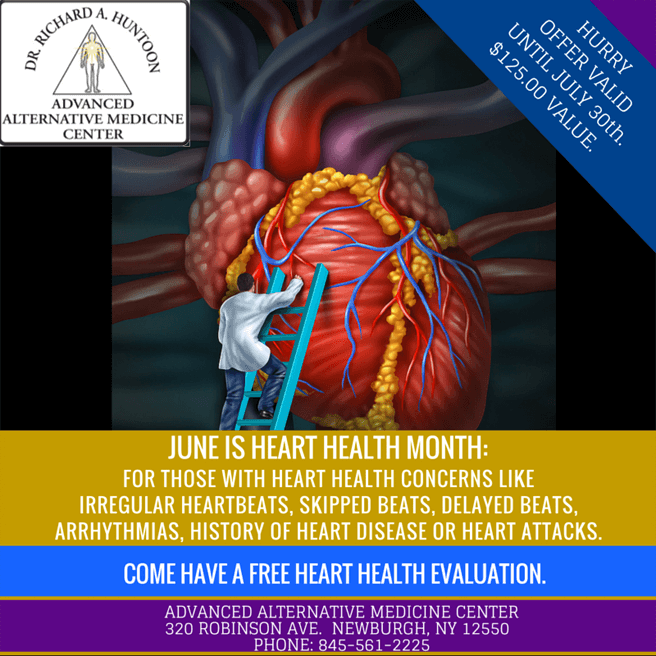 Celebrate New Health!
July is Heart Health Month: For those with Heart Health concerns like irregular heartbeats, skipped beats, delayed beats, arrhythmias, History of Heart Disease or Heart Attacks, Come have the Heart Health Evaluation during the Month of July. This $125.00 Value is Yours for FREE During the Month of July.
To take advantage of this offer, call the office at 845-561-2225.


For Your Health,

Dr. Richard Huntoon


Leave a Reply